Every retreat center is different. Each has its uniqueness and characteristics. While some of them focus on outdoor activities, others are centered on indoor activities. Some retreat centers offer lavish accommodation facilities and others will have just the bare minimum facilities. The environment surrounding the retreat center is also equally important. Therefore, you have to do thorough research before choosing a retreat center. Here are some of the factors to look for in a retreat center.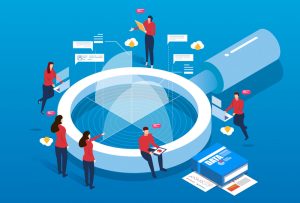 ● Location
It is best to choose a retreat center in a beautiful location to give a refreshing feeling to you and your family. If the retreat is in a location that gives you a reasonable drive, it will be a real retreat for you from your usual drive to your workplace or house. The drive will make the retreat more enjoyable and accessible. The location must also give quick access to scenic places, amenities, and other opportunities for your group to enjoy. You must also ensure that it is a safe location. If safety is sacrificed, you and your group cannot fully enjoy the retreat.
● The Needs Of The Guests
Find out how the retreat center will fulfill the requests and needs of your group. The retreat experience will be more satisfying if the center offers excellent customer service and caters to the needs of everyone in the group.
● Accommodation
Every retreat group wishes for comfortable rooms, beds, and delicious food. Some groups will also need spacious meeting venues. The group must feel comfortable at home in retreat centers. Therefore, the retreat center you choose must offer you comfortable accommodations and lodging to have a more satisfying experience. Also, the accommodation at the retreat center must be by the needs and activities of your group. Every group wishes for a customized service.
● Activities
All the retreat groups look for fun-filled and creative activities to enjoy and refresh themselves. Therefore, choose a retreat center that offers multiple options for group outings and activities. There have to be both indoor and outdoor activities so that the group can choose according to their taste. It must provide some activities even if the weather outside isn't cooperative enough.
● Budget
Make sure the retreat center you choose does not break you financially. You can look for online reviews of the center to ensure whether they are worth the money you pay. You can request the staff to provide you with facilities within your budget. You can also ask them to bring some flexibility in their offerings and price.
● Resources And Staff
Retreat centers work focusing on the customers. Therefore, the retreat center you select must have cordial and professional resources and staff who are ready to travel the extra mile for the satisfaction of your group. They should not make you wait long to fulfill your requests. The center must have enough staff to cater to all the needs of your group. They must be customer- friendly and pleasant while dealing with you and your group.